Our Story
We are in our 28th year in business online! Launched in November 1995, RustyZipper.Com was the web's first vintage clothing store. Over the years, we've outgrown the spare closet & now have over 9,000 sq feet of warehouse space full of amazing stuff. We have thousands ( 33,804 to be exact ) of one-of-a-kind vintage clothing items from the 1940s, 50s, 60s, 70s, 80s, 90s and beyond -- all available to view & order online.
Our stuff
At Rusty Zipper, we carry mod knit dresses, Hawaiian shirts, bellbottom jeans, leisure suits, ski jackets, shorts, western shirts, prairie blouses, neckties, sewing patterns, purses, hats, shoes, you name it! We have enough vintage to fill over 9,000 square feet!
Our items are sized accurately, reasonably priced, and clean and ready to wear. Most are close to flawless (any flaws or stains are noted in the item description).
Our Commitment to Green
Each year, we process over 40,000 pounds of previously worn, vintage clothing - meaning the clothes you are buying are reducing the need for new manfacturing. All of the electricity we use is purchased through Portland General's Green Power Oregon clean energy program. We use low power lighting, high efficiency low water use appliances, hypoallergenic and earth friendly Ecos brand laundry detergent. We ship carbon neutral through UPS, with carbon offsets purchased each time we ship a package. Our 6 acre facility hosts a 4 acre untouched wilderness area with a spring-fed pond that supports local wildlife including deer, elk, heron, bobcat, cougar, and even bear!
Who We Are
In all, 8 people make up our team
Rob (owner) hoards vintage and is a web geek and friendly customer service guy
Joyce and Melania catalog items for the website (Melania does our photography too!)
Jillian sorts and launders everything, with help from Hector
Korina keeps our media social and does all things denim
Don and Michele scour California for vintage finds
Marilyn is the reason you can't find vintage clothing at an estate sale anywhere in Oregon
We treat our employees with the same kindness & respect they extend to us and to our customers. We are happy to be able to provide a fair wage, paid time off, family leave, profit sharing, dental coverage, and matched 401k benefits. Sorry, at this time we are not hiring (but check back!)
Where we are
Our warehouse is located just outside of the rural farm town of Scotts Mills, Oregon (population 357). Sorry, our warehouse is not open to the public.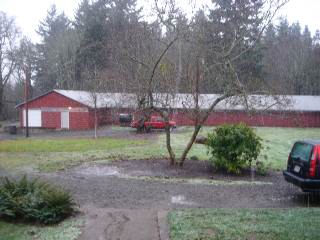 Rusty Zipper warehouse & offices in the Fall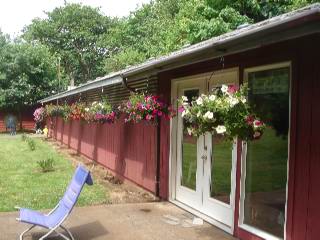 Rusty Zipper warehouse & offices in the Summer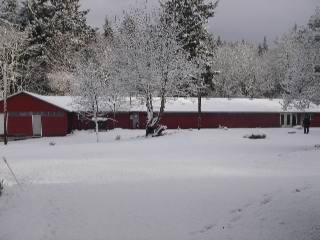 Rusty Zipper warehouse & offices in the Winter

Our little town's old fire station houses our backstock
Contact Us
Please feel free to email Rob at rob@rustyzipper.com
Mailing Address:
Rusty Zipper
5714 Crooked Finger Rd NE
Scotts Mills, OR 97375

View Our FAQ for answers about shipping, returns, and how to order.