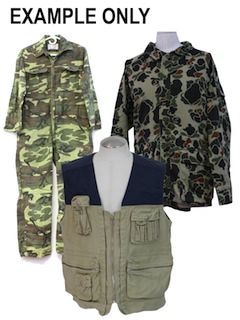 183361XLB


Wholesale Mens Hunting Jackets, Hunting Vests, Hunting Overalls and Hunting Coveralls.
Wholesale Mens Hunting Jackets, Vests and the occasional overall and coverall. Vintage from the 90s and newer. Occasionally some from the 80s All will have some signs of wear from minor to moderate. May include a mix of wool plaid and cotton canvas.



OOoops. Something went wrong!

go look at some owl stuff while we fix the problem.

Our programmers have been notified of the problem.