302 results -
◀
Page 4 of 4 pages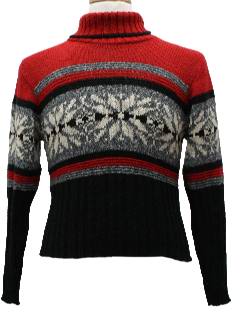 Womens/Girls Ugly Christmas Ski Style Sweater
-Sweater Project- Girls red, black, off-white and grey acrylic polyester blend, turtleneck collar with a snowflake patterned stipe across the center and continuing on the back and sleeves. Cropped rib knit waist.
Item #:
210655
Condition:
Good
Fits:
30Bust W♀XS, 29Sleeve
Price:

26.00

SALE $12.00
---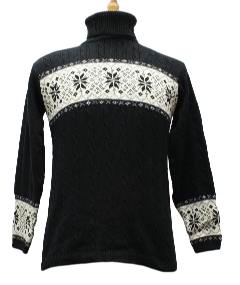 Womens or Girls Ugly Christmas Sweater
-Jeanne Pierre- Petite Womens or Girls black background cotton blend long sleeve pull over ugly Christmas sweater, turtleneck with snowflakes on a white background across the chest. Shoulder pads. Minor pilling.
Item #:
208588
Condition:
Good
Fits:
32Bust W♀XS, 28Sleeve
Price:

28.00

SALE $12.00
---
302 results - ◀ Page 4 of 4 pages