503 results -
◀
Page 6 of 6 pages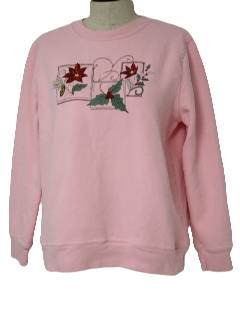 Womens Ugly Christmas Sweatshirt
-Basic Editions- Womens pink background cotton polyester blend long sleeve pullover ugly Christmas sweatshirt with red flowers, holly boughs and berries, and fir needles. All are set off in brown and green boxes. Extra gold and brown flourish beside the design.
Item #:
167821
Condition:
Good
Fits:
38Bust W♀LRG, 29Sleeve
Price:

17.00

SALE $12.00
---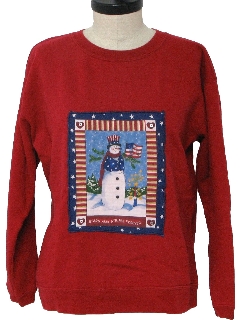 Womens Ugly Christmas Sweatshirt
-Hanes- Womens red, white, blue, green, yellow and brown cotton polyester pullover round neckline longsleeve Ugly Christmas sweatshirt with a patriotic snowman waving an American flag with the words GOD BLESS AMERICA. Underneath the snowman are the words STARS AND STRIPES FOREVER. Wear with a Christmas Sweater Vest for the ultimate in tacky.
Item #:
153433
Condition:
Good
Fits:
40Bust W♀LRG, 30Sleeve
Price:

22.00

SALE $12.00
---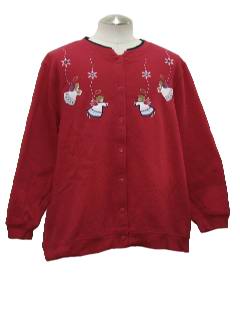 ---
503 results - ◀ Page 6 of 6 pages