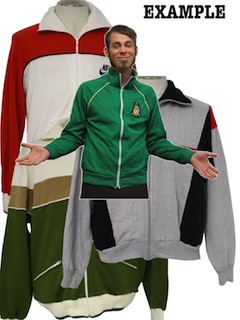 183360XLB


Mens with a few womens Wholesale Track Jackets and Jogging Jackets
Track jackets and jogging jackets. Most are acrylic from the 80s, some 70s and some 90s. Most are mens a few womens.



OOoops. Something went wrong!

go look at some owl stuff while we fix the problem.

Our programmers have been notified of the problem.