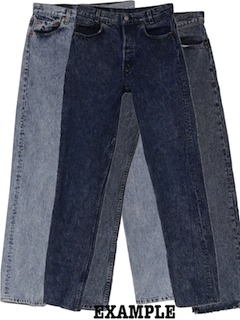 183351XLB


Wholesale Stone Washed Denim Jeans Pants
Jeans blue, black, grey and some Stone Washed and acid wash Jeans. Mostly womens, some mens. Fair to Good Condition - Most Acid wash and stone wash jeans will have signs of wear or toning.



OOoops. Something went wrong!

go look at some owl stuff while we fix the problem.

Our programmers have been notified of the problem.